Bright Blonde Revival
The Bright Blonde Revival package is perfect for those blondes who are in need of (you guessed it) revival! If you are someone who wants to be a bright blonde but feel as though your colour has never been bright enough, then this is for you! 
With the launch of our new Bottle Blonde lightener across all Stefan Hair and Stefan Hair Studios Salons, you will be brighter and blonder no matter which salon you visit! 
*Bottle Blonde will be used in all Lightening services and packages and is not exclusive to the Bright Blonde Revival Package.      
BOOK NOW
Full Head Highlights
This package includes a full head of foils, giving even blonde results roots to ends. Creating brightness right from the regrowth and finished with a personailsed toning gloss. This package can be further enhanced to suit your needs by adding additional services such as a micro foils, root shadowing for more discreet grow out and basin balayage for brighter blonde ends.
Price From
$299
Book Now
Ultimate Full Head Highlights
Are you looking to be your brightest blonde yet, whilst keeping a softer depth at your roots? This all inclusive package will achieve a balayage look detailed with a bright face frame and seamless blend in your gloss. With a tailored stylecut and K18 for healthy, strong hair to finish, this package has it all!
Price From
$449
Book Now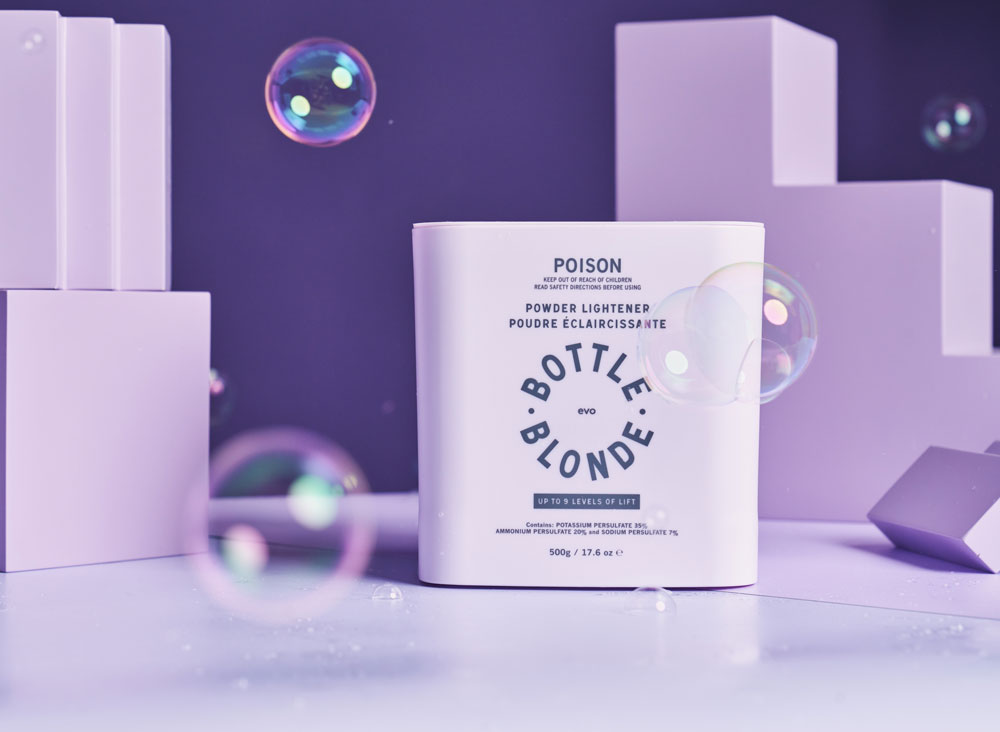 What is Bottle Blonde?
Evo bottle blonde is a professional lightening portfolio that provides maximum lightening power and flexibility with clean, even blonde results while respecting people and the planet.
Better Performance.
Evo puts performance first so our colourists can achieve complete lightening flexibility and epic lifting power with clean, even blonde results.​
Better for people.|All formulas are fragrance-free to reduce scalp irritation and sensitivity during the lightening process. Plus, they're vegan, cruelty free and gluten-free.
better for the planet.
Evo has used refill bags to help reduce plastic waste and formulated without petrochemicals, like mineral oil. Instead, they use better for the planet ingredients like isopropyl myristate, guar gum and kaolin.