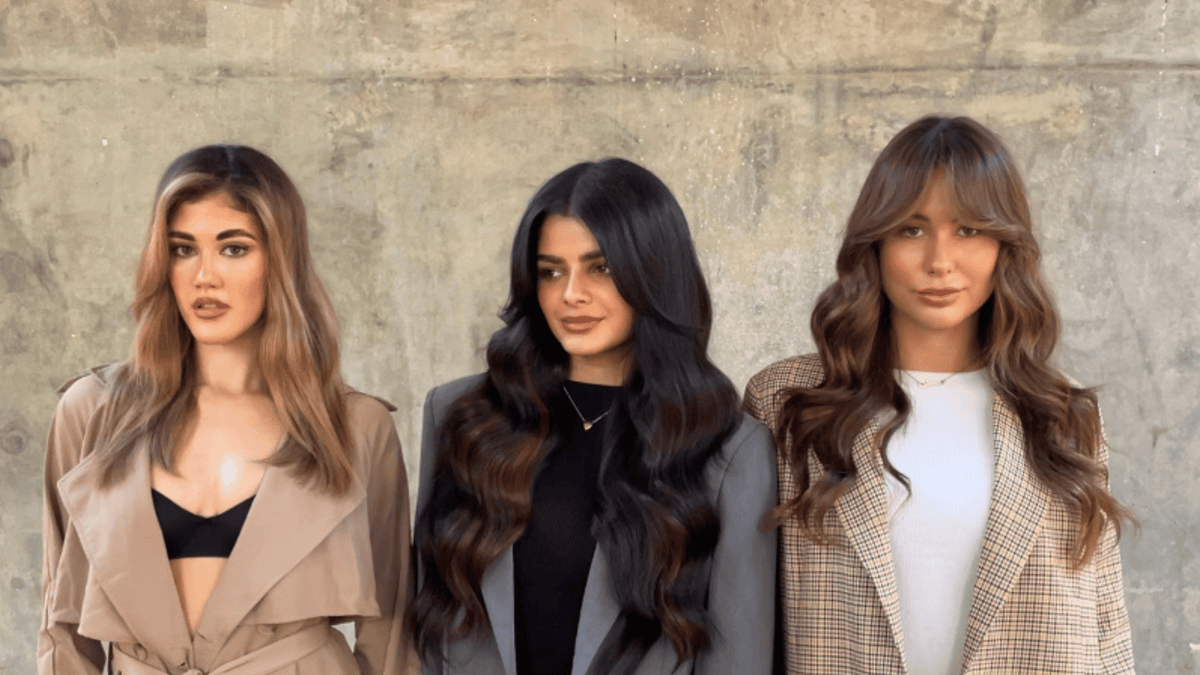 It's winter time and the perfect season to give your hair a bit of extra love. After all, with the colder temperature and drier air, your hair needs special attention if you want it to stay healthy and happy! 
As part of the cooler season, we have created three new hair packages for you (and your hair) to enjoy. Not sure which one is right for you? Don't stress! We have outlined each in detail below so you can have the best understand of what they are and what they include
Ultimate Blow Wave + Care
Package Inclusions 
Price: $199* 

This package is perfect for those who are in need of a winter refresher! 
During the winter months, our hair is exposed to a variety of harsh elements such as cold winds, dry indoor heating, and precipitation. These factors can leave our hair feeling dull and lifeless, making it more difficult to style and manage. That's why getting a wash and blow dry can be incredibly beneficial during this time of year. However the gloss application, is designed to add shine and enhance the colour of your hair. 
The gloss works by coating each strand with a smooth, reflective layer that reflects light and gives it a shiny, healthy appearance. Depending on the type of gloss used, it can also help to tone down brassiness, reduce fading, and add depth and dimension to your natural hair colour. Gloss applications are great for those looking to give their hair a boost of vibrancy and shine, without committing to a permanent colour change. They amaing thing about it, is that it can be customized to suit your individual hair needs and can last for several weeks, making this package a great choice for those wanting to refresh their look without making a drastic change.  
Overall, a gloss application is a quick and easy way to achieve lustrous, healthy-looking hair, and is a great option for anyone looking for a low-maintenance hair treatment that delivers big results.
Multi-Tonal Demi Colour + Care
Package Inclusions 
Multi-Tonal Demi Colour 
Face Framing Highlights 
Stylecut 
Kerastase Fusio Dose 
Take home products Kerastase Night Serum (Choice of Nutritive or Blond Absolu)
Price: $329* 
Multi-Tonal Demi Colour technique is a popular hair colouring technique that is designed to create soft, natural-looking highlights and lowlights. This results in a subtle, sun-kissed effect that is perfect for the winter months. The benefits of the Multi-Tonal Demi Colour technique are numerous, particularly during the colder season. Most notably though, it helps to add dimension and depth to your hair, which is especially important during the winter months when hair can appear flat and dull. It is also low-maintenance and requires minimal touch-ups, which is great for those who want to look their best without spending hours at the salon. 
This package also includes your choice of a Kerastase 8hr Night Serum (either Nutritive or Blond Absolu) to ensure your hair is kept healthy and hydrated throughout winter. 
All Over Colour + Clip In Extensions
Package Inclusions 
All over global colour
Stylecut with extensions to blend
Style Finish 
1 Packet of 100% Remy Hair Extensions
Price: $449* 
Have you ever wanted the choice of length and colour dimension with out the commitment? If yes, then this is the perfect package for you! Not only will you receive an all over colour refresh, you will also have your very own clip in extensions styled, cut, coloured and customised for your hair. 
Clip-in hair extensions are an excellent way to add instant length, volume, and color to your hair without making a long-term commitment. During the winter months, when our hair may feel dull and lifeless, adding clip-in extensions can help to breathe new life into our look. Clip-in extensions come in a wide range of colors, lengths, and textures, allowing you to choose the perfect match for your hair OR add dimension by using slightly different tones of colour. This means that you can achieve multi-dimensional colour and added length effortlessly. 
Additionally, clip-in extensions can be easily removed, making them a versatile option that can be worn for special occasions or everyday use. By adding clip-in extensions to your hair, you can create a seamless blend with your natural hair, giving you a fuller, more voluminous look that is perfect for the winter season. Plus, it's a fun and easy way to switch up your look whenever you want!
Frequently Asked Questions
What is a Kerastase Fusio Dose?
Kérastase's exclusive Fusio-Dose service is a salon-only treatment featuring advanced liquid care technology for instant hair transformation. This innovative system includes a personalised blend of Concentrate and Booster formulas, creating a custom solution to meet the unique needs of each individual's hair type. With its powerful problem-solving abilities, Fusio-Dose is the ultimate quick-fix solution to revitalise all hair types. Whether you need more hydration, volume, or repair, this service will leave your tresses looking and feeling their best.
Do I need to pay extra for the take home products?
No! The take home products are included in the price of the package
I'm still not sure what package I want!
Don't stress! You can simply call your nearest salon for a complimentary consultation with one of our expert stylists.